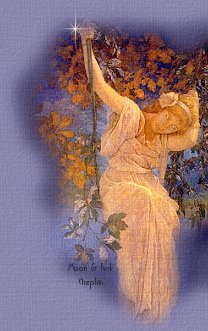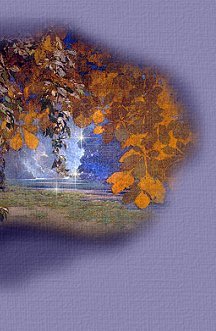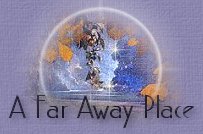 Take me far away from here
No place to comfort me
Hidden in this sacred place
Haunting memories

Toward the moon I search for him
Star bursts in the sky
Held within the sadness of
Relentless sweet good byes

Alone for now in solitude
I think of all this love
Captured in the dreams I hold
That soar to places of

Walks in quiet gardens
Love's path an endless goal
Burden of this sadness
My heart will not console

Come to me while I await
Heart of sweet repair
Glory of this memory
Burden I will bear

Breezes in the air I feel
Whispers going by
Music of my dearest love
Gathered in wind's sigh.

~ Francine Pucillo ~
İused with permission
If you would like to use this poem on your
NON-POSTCARD,
PERSONAL site just click on
Ms. Pucillo's name to request permission.
Read more of her poetry here:
POETRY~EMOTION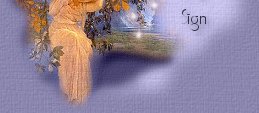 The set is link ware and you may use it as such provided:
A BIG THANK YOU TO ALL OF YOU WHO SO FAITHFULLY FULFILL THESE TERMS!
It would also make a terrific splash page don't you think?
1) The set is not altered in any manner whatsoever including
resizing, cutting, splicing, mixing and matching with other sets, etc.
No banners are to be made using this graphic, no web ring logos, etc...if you
need any of those things done please contact me and we can make
those alterations for a reasonable fee. But, please, NO one alters the graphics.
It goes without saying that it can not be used to make *other* graphics.
If you are using this on a send a greeting site you MUST Place a right click protection code on it....see my tutorial page for codes.
2) No part of it appears on any page with out the rest of the SET. You
do not have to use all of the set, but no part of it can be placed
with any other set. It is not to be used as stationery for e-mails.
3) The logo provided is placed ON THE PAGE of the graphics and linked
back to http://www.moonandbackgraphics.com
4) Commercial sites may not use this set.
Please see our DESIGN FEE page if you are in need of
personal and unique graphics.
YOU DO NOT HAVE TO SET IT UP IN THIS FORMAT ~~ However, if you do not use the table format we have your margins will not be right. Therefore if you do not....you may want to use it as a double border and forget the animated tile. VIEW THE SOURCE for coding. (see Tutorial Page if you are not sure how to do this)
The font is Zelda

DID YOU KNOW...only fonts that are EMBEDDED right in the GRAPHIC will be
seen as they are UNLESS the VIEWER also has that font. In other words, this font will be viewed correctly by everyone as it is embedded in the graphics....BUT, if you try to use it in the WRITTEN TEXT part of your page, it will only be viewed by those who also have the font on their computer.....so, I always use a font that is common to almost all systems for my text, such as the font you are reading now...Verdana, or Arial, etc. People are not going to stop and download a font to view your page.
DO NOT LINK DIRECTLY TO THESE GRAPHIC PIECES.....that is called bandwidth stealing. It means that you are using the space that Moon And Back Graphics pays for. Download the graphics to your hard drive....build the page from there. NEVER link directly to a graphic.
These tiles may absolutely not be used for any purpose but THIS set.
MIDI:
The midi is MOONBEAMS, İBruce DeBoer and used with his permission.
Please visit his site to select your own midi if you would like. He does have CDs for sale, too!